Jim Barnes & Heidi Church Mahler Turn 50 at Stormcloud Brewing Company in Frankfort
"What do you do Up There in the off-season?"
Growing up in Northern Michigan, I never really got asked this question, because everyone that I interacted with was from here. I never really even thought about it, mostly because I never really had to think about it.
All of my cousins and aunts and uncles and grandparents lived within an hour in any given direction, sometimes closer, so they all understood what it was that we "did in the off-season," because they were doing it, too. My folks both graduated from Traverse City High School (back when there was only one), and then they took classes at Northwestern Michigan College (NMC), the local community college that is literally across the street from their high school. All of their friends were people who lived and worked here: either friends from high school, friends from college, or friends from work. Occasionally my mom or dad would talk on the phone with one high school friend who had moved to Wyoming or another high school friend who had moved to Alaska, but for the most part, it seemed like their entire universe was contained within a five-county diameter.
To belabor the point some more, I was born in the same hospital that my mother had been born in, and though we moved around a bit — Leelanau County, Antrim County, Benzie County, Grand Traverse County — our entire existence was contained here. No traveling for the holidays or for graduation parties. I can remember only one single family vacation when we went anywhere but the most remote parts of the Upper Peninsula and Canada; it was to Gulf Shores, Alabama, to visit my paternal grandparents who "snow-birded" down there during the winters, and my dad hated every minute of it. "Concrete and buildings; we got that at home."
Although my whole world view before college consisted of that one trip to Gulf Springs, one trip to Chicago's Field Museum to see some mummies, and one trip to the Detroit Institute of Arts to see Van Gogh — those were trips with Mom; Dad wouldn't be caught dead at a museum — I somehow didn't really feel like I was super entrenched here. Because, again, this was just my normal, everyday life. Moreover, I felt rather wordly… unlike many of my counterparts at Benzie Central High School, I wasn't related to one-quarter of the people that I graduated with and there weren't roads named after my great-grandfather, so I felt that somehow set me apart.
As I turned 19, though, I began to realize how wrong I had been.
Though I immediately knew that I was the odd woman out on the Kalamazoo College women's soccer team — nobody else on the team was from anywhere north of Lansing — I later would come to realize that, in the entire college, there were very few of us from the north country. I was constantly being assaulted with some variant of the phrase, "Oh you must live pretty close to our cottage!" and by "close," they sometimes meant a 2.5-hour drive.
I took most of this in stride, though. It wasn't until a few weeks into the school year that the question about how I had spent my time came up.
"What do you do up there as a young person?" my friend's dad asked me, looking back in the rear window from the driver's seat. We had just finished a Saturday morning soccer game, and her parents had agreed to drop me off in Ann Arbor for the Michigan-Michigan State game on their way back to their home in a suburb of Detroit. I told him about the beaches and the bonfires and the hiking trails, to which he then asked, "Yeah OK, sure, but what about when it's not summer?"
I remember being kind of dumbfounded because there were *so many* things to say. Skiing, both downhill and cross-country. Snowshoeing. Ice fishing. Sledding. These were my first initial answers. What about if I wanted to see a movie or go shopping, he asked, to which I responded that there was a mall and some downtown shopping within half an hour from home. He nodded, seemingly appeased. (And at this point, I distinctly remember thinking, but not saying: besides seeing a movie or going shopping, what had my friend and her downstate counterparts done in the seasons that were not summer?)
My friend's dad is definitely not the only person to ask some variant of this question, though he was my first. And I think that if we were to have that conversation now, I'd have even more to say, because — though there were a few fun shops and restaurants a decade ago in Traverse City's downtown (Ella's, Raven's Child, Amical, Poppycock's, all of which are still flourishing) — there really is so much more now, including the renovated State Theatre (no need to go to the mall to watch a movie anymore). But it's not just Traverse City: all along the Lake Michigan coast, small towns are growing to offer more "things to do in the off-season" for us non-tourists, and that definitely includes Frankfort, the small, coastal town where I've been living for the past five years.
I've come to appreciate, however, that it's not just about things to do.
When I left Benzie County for Kalamazoo College, I didn't think that I'd be coming back any time soon. But by the spring of my freshman year, I found myself coming home every weekend. I realized that the place I had left behind had some magic to it. And that magic lives not only in things to do — of which, we have plenty — but in the people to do those things with.
You can find fun restaurants and shops and movie theaters in any sizeable town in the country, but it doesn't mean anything if you haven't built a sense of community in that place. At least, it doesn't mean much to me. I'm digging in here, more entrenched than I ever have been. I choose this place, and I choose these people, and I find comfort in knowing that these people in this place choose me and they choose this place, too.
OK, my last preachy point that I want to make is: though it's true that we haven't much racial or even religious diversity in Northern Michigan — I've heard some friends call it the "great white north" in jest, not just referring to the snow — our community has faded lines when it comes to other demographic indicators. For instance, I have millennial friends in New York, Chicago, Ann Arbor, and San Francisco who complain that they seem to only befriend people who are just like them: liberal, educated twenty- and thirty-somethings. In my neckadwoods, I have friends who are 16 and friends who are 65; friends who are from this place and friends who have found this place; friends who have Ph.D's and friends who didn't finish college; and, though less common, it's not unheard of that some of my friends lean right politically and some don't lean at all.
————————————————————————————
On Wednesday, the patio of Stormcloud Brewing Company in Frankfort was set up for a private party, though anyone could have walked in or out — we're not about setting up dividers here. My friends Jim Barnes and Heidi Church Mahler were sharing a birthday, a pretty significant one. For their 50th, they decided that they wanted all of their nearest and dearest to celebrate with music, food, beer, and good cheer. The Storm servers poured the libations, while Jim and crew prepared some "Jim-balaya" in a paella pan. With the tunes bumping and the conversations flowing, I saw people who I hadn't seen since before Memorial Day.
Whether we work in the tourism industry or not, most of us still can't seem to find the time to connect during the busy summer season, but after Labor Day, it's like ants coming out of a log that you've just set on the fire — if anything, the north country comes *more* alive when it's not summer.
So, if you ask what it is that we locals do up here in the off-season, the answer is: we take over the local brewery and throw ourselves a party.
Please enjoy these photos and video from Jim and Heidi's birthday!
–Aubrey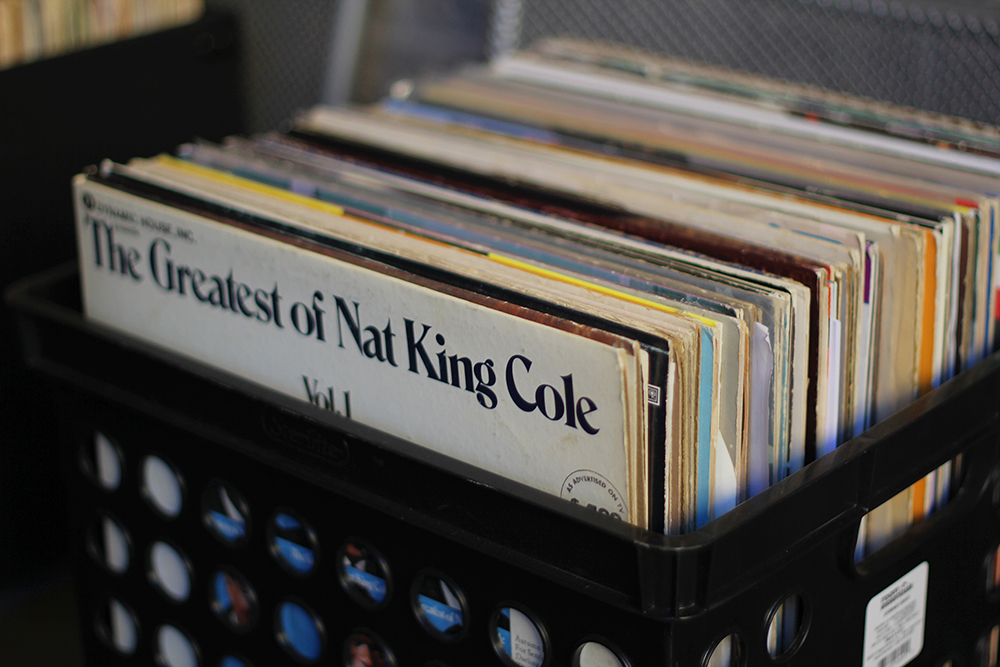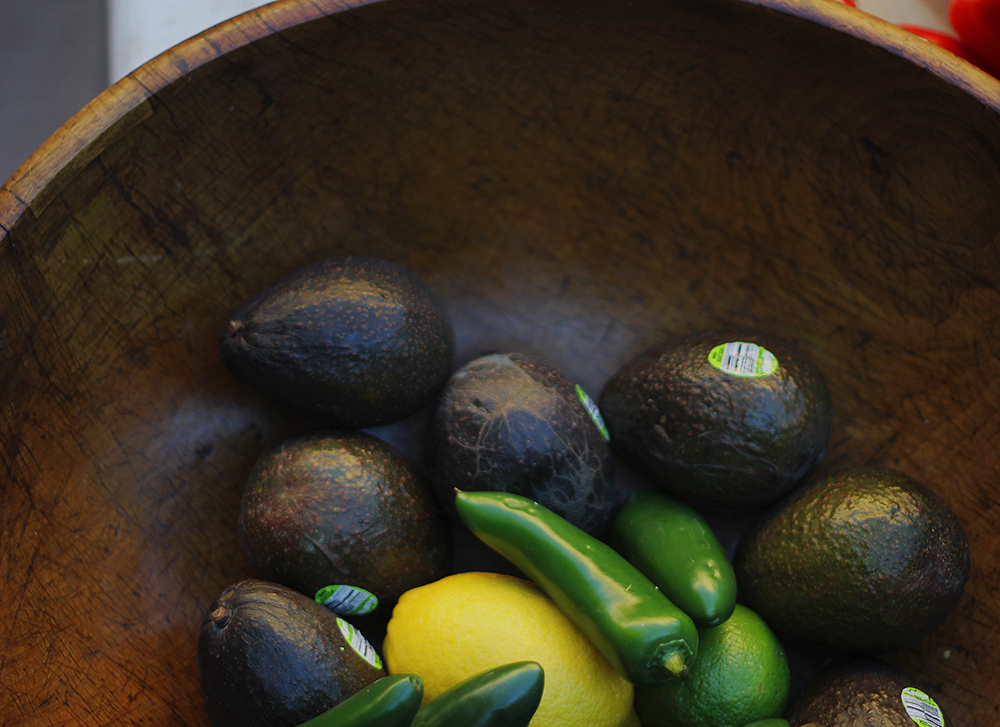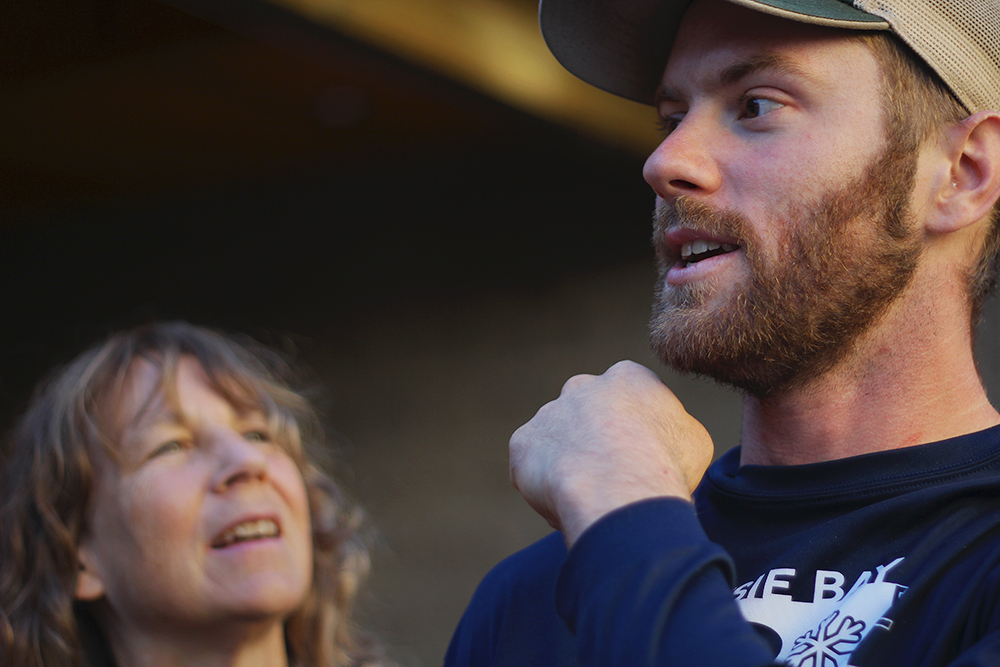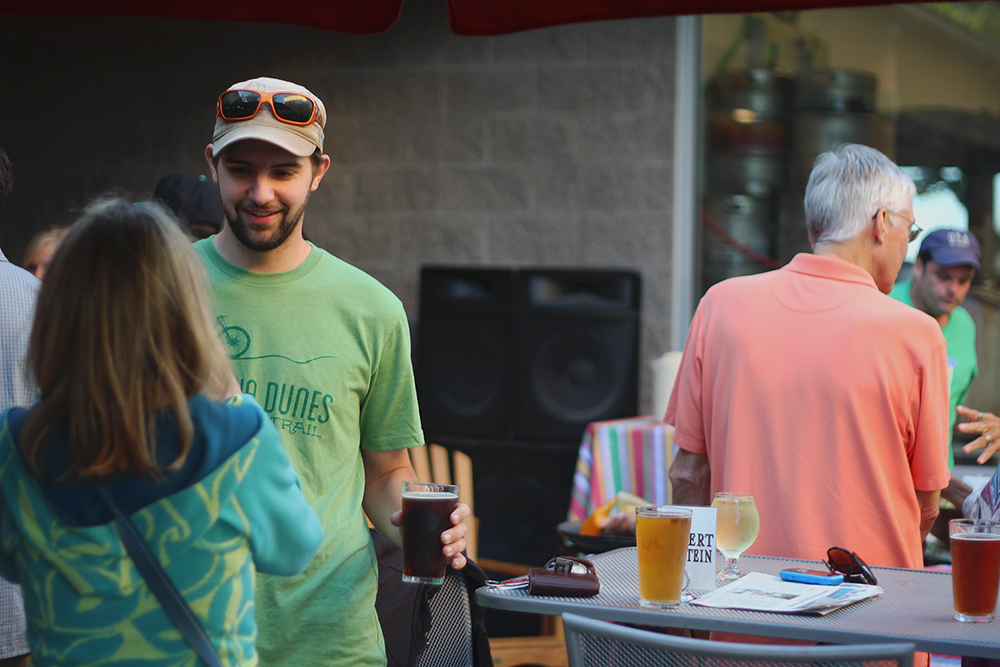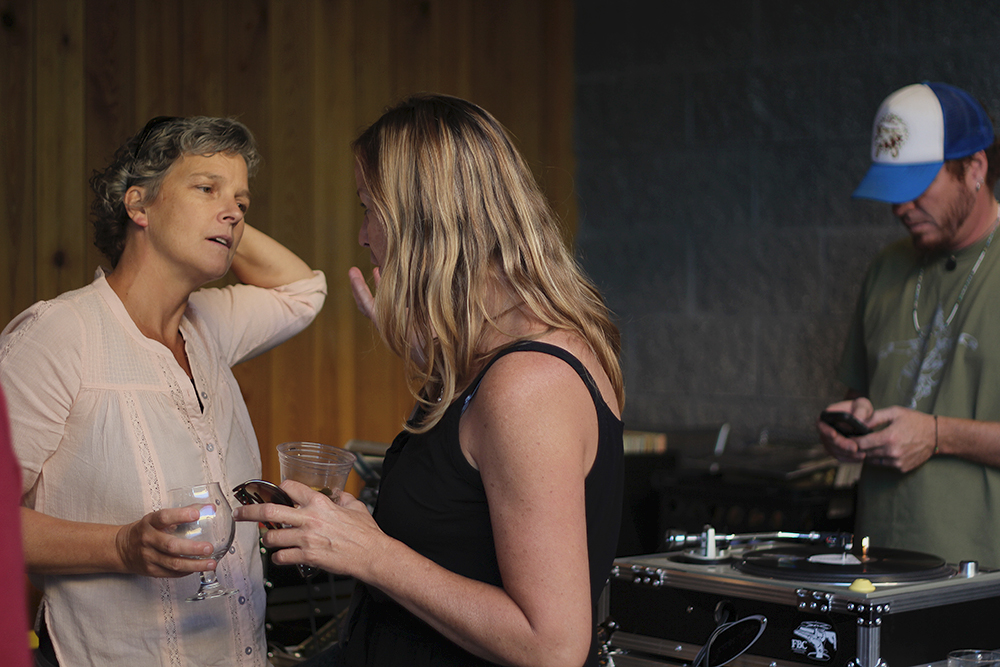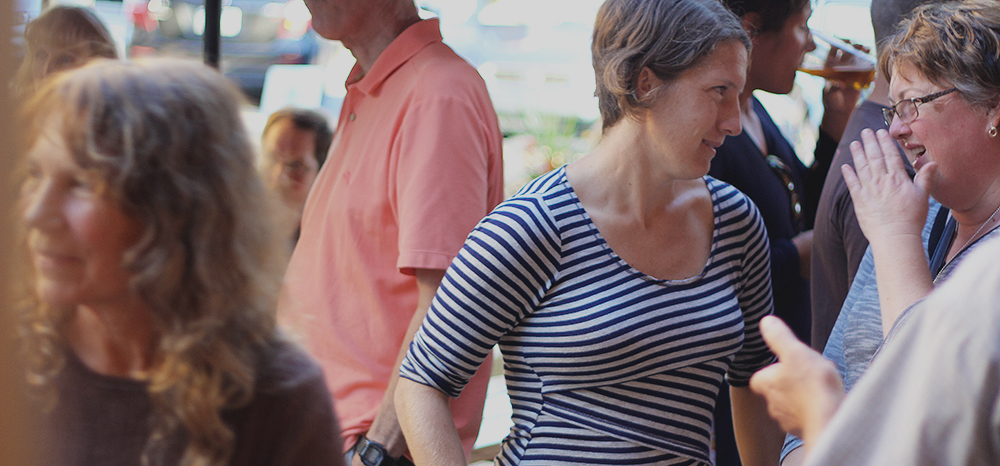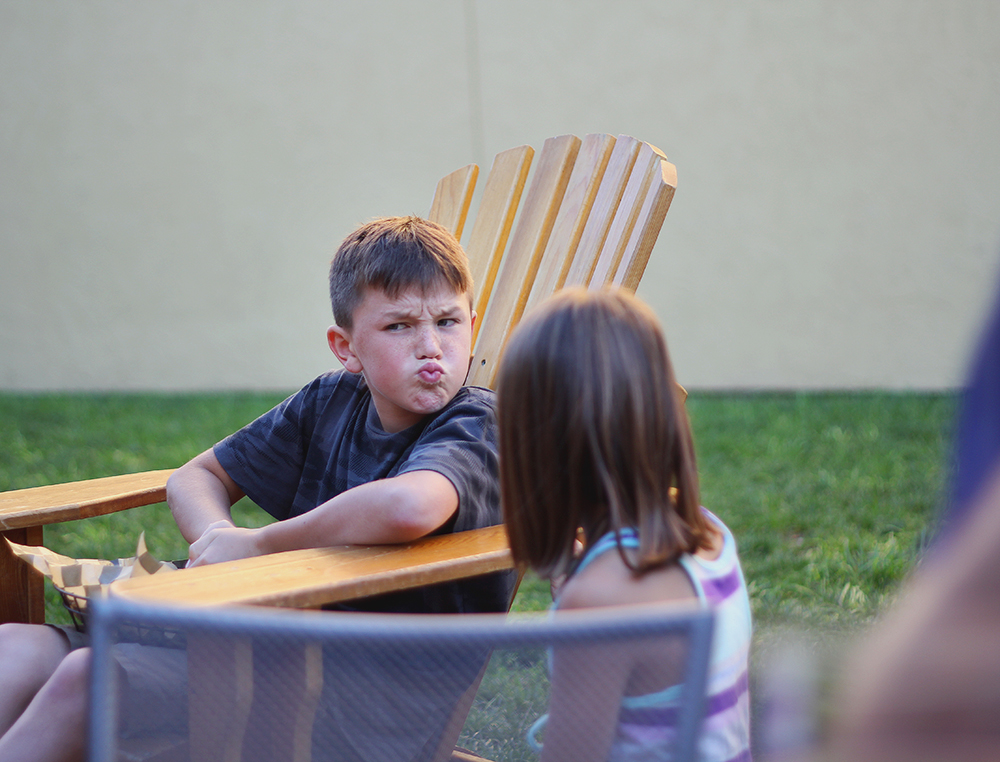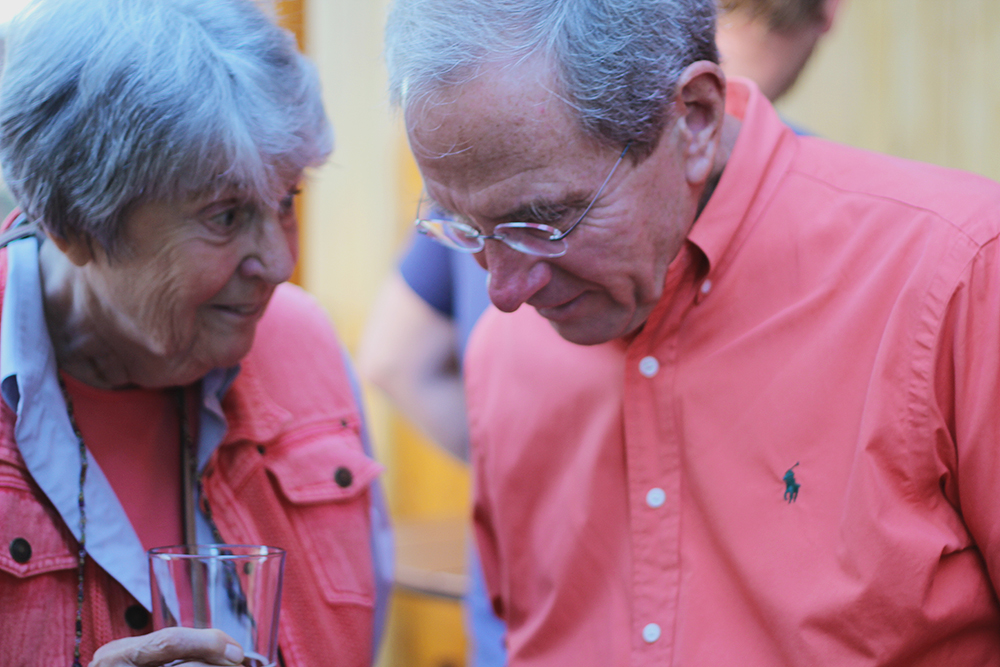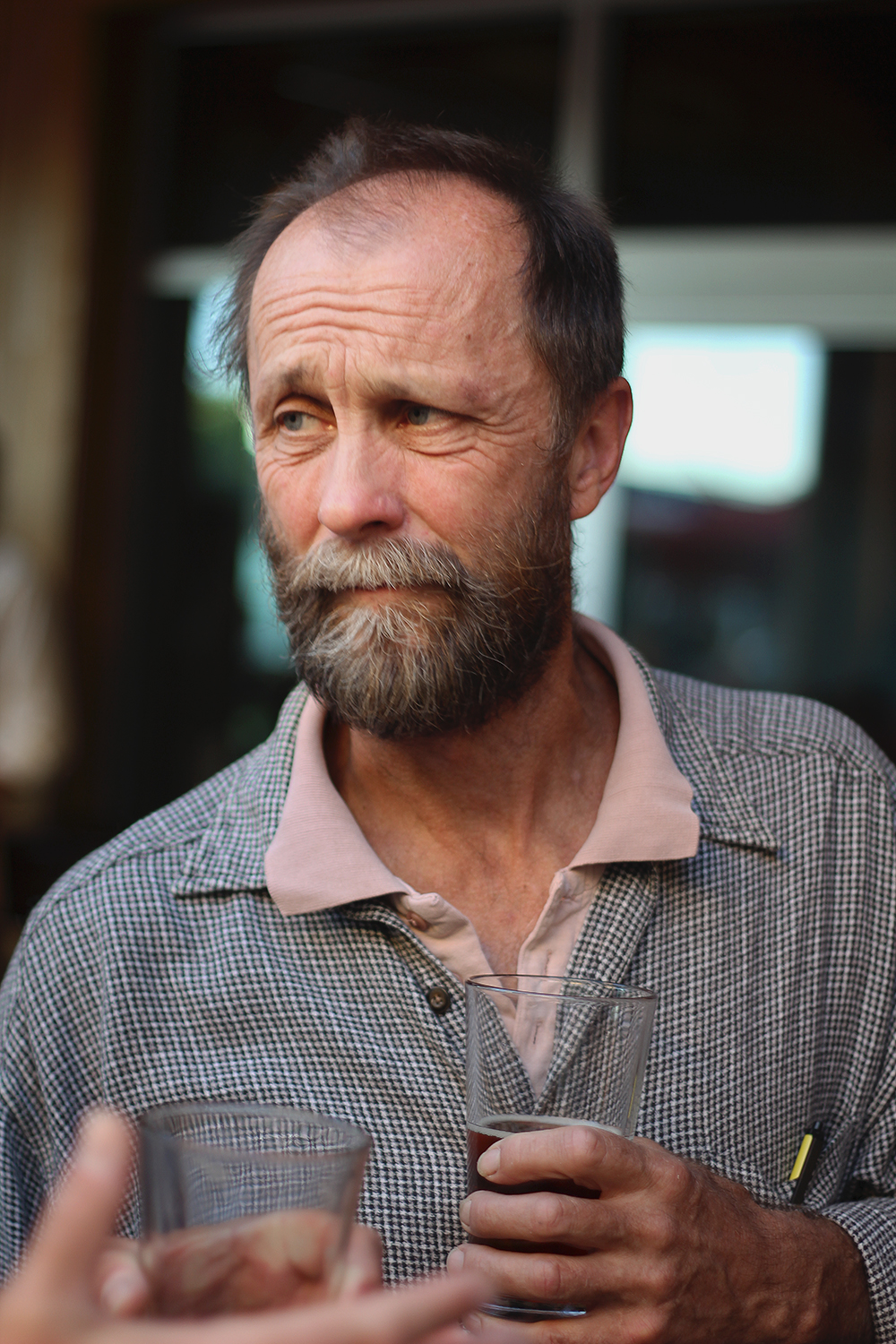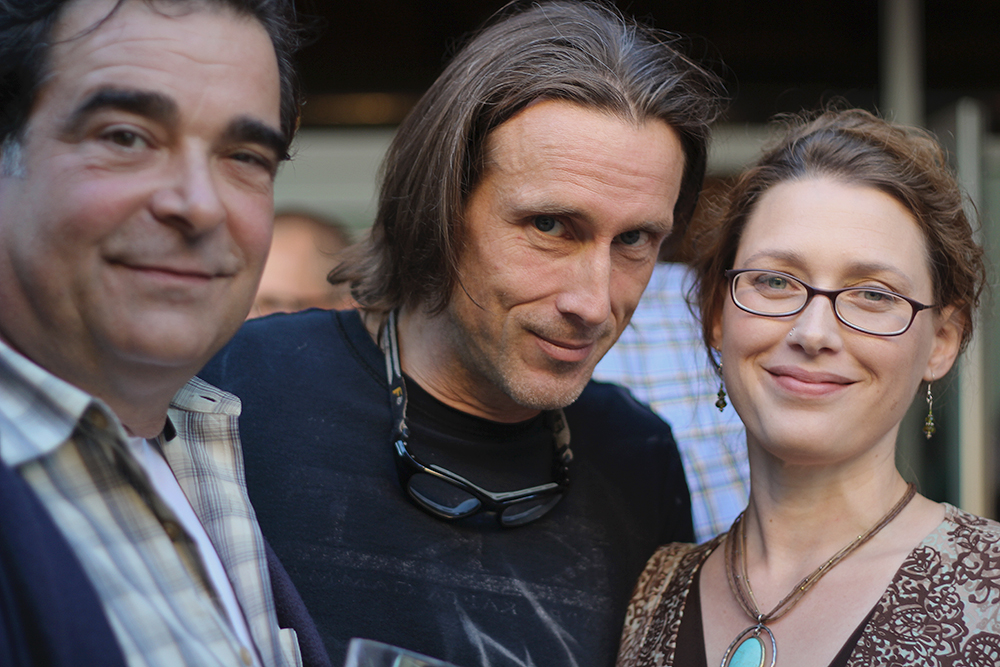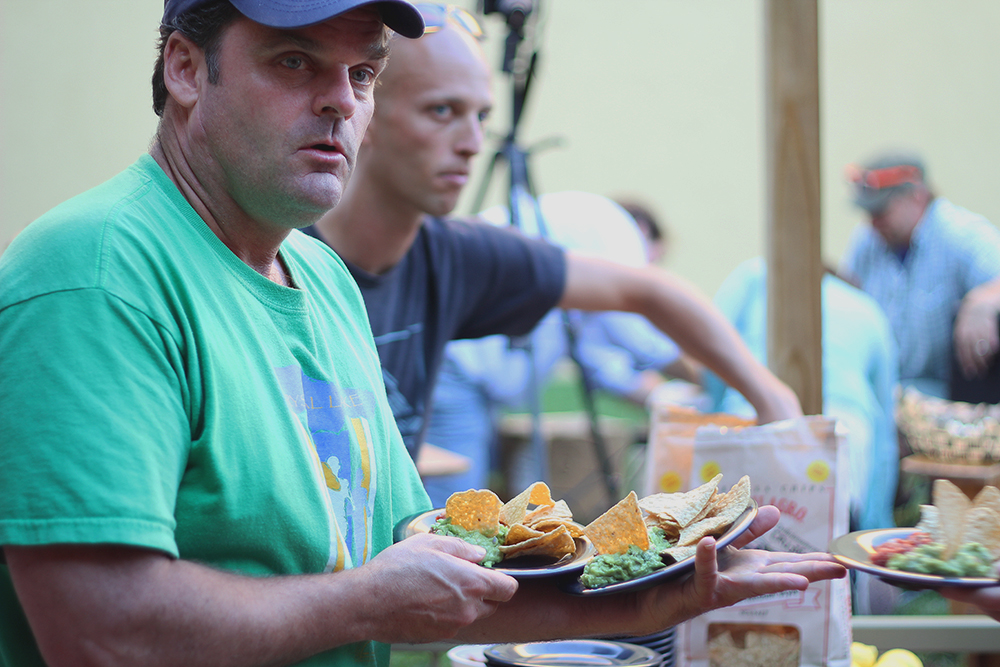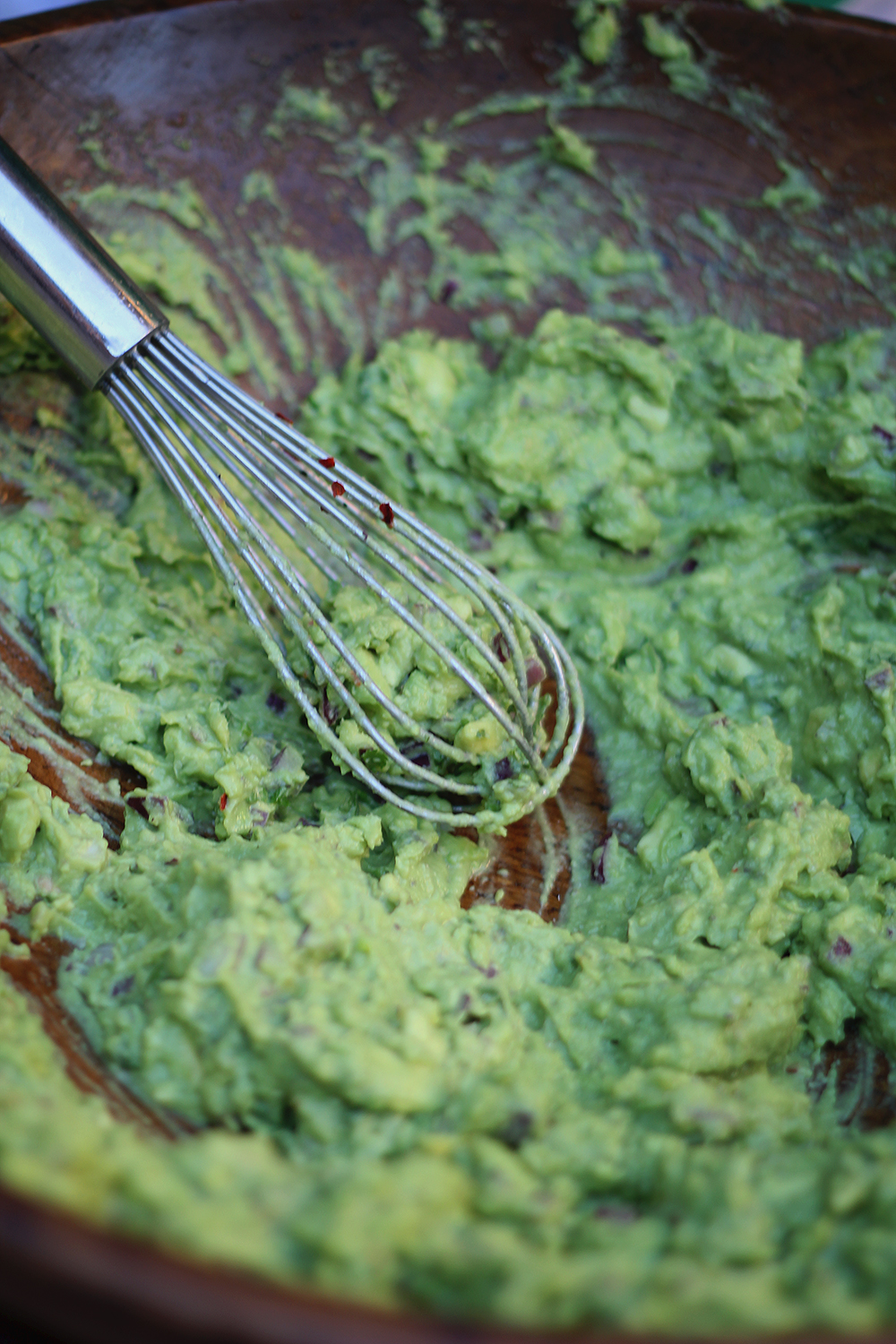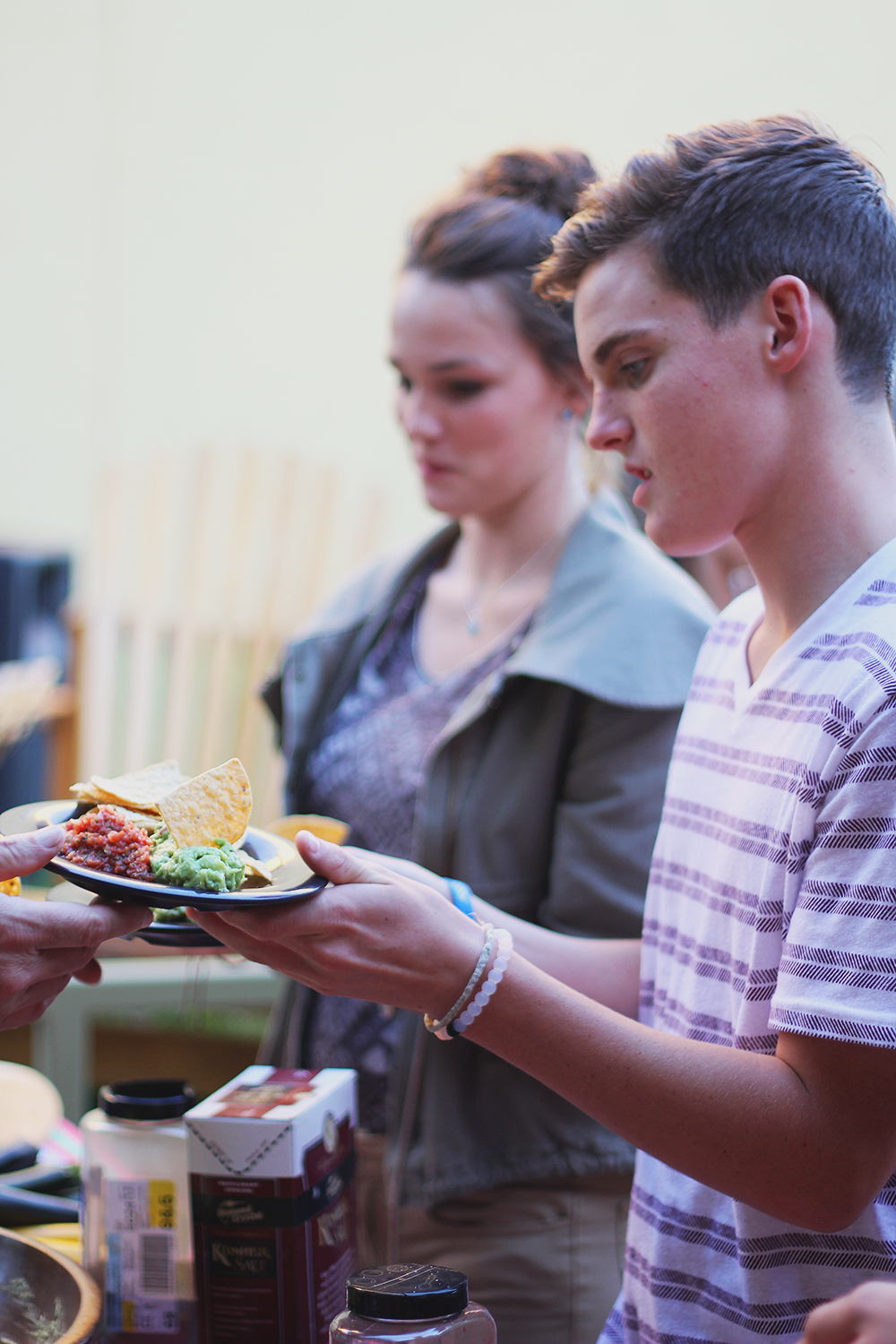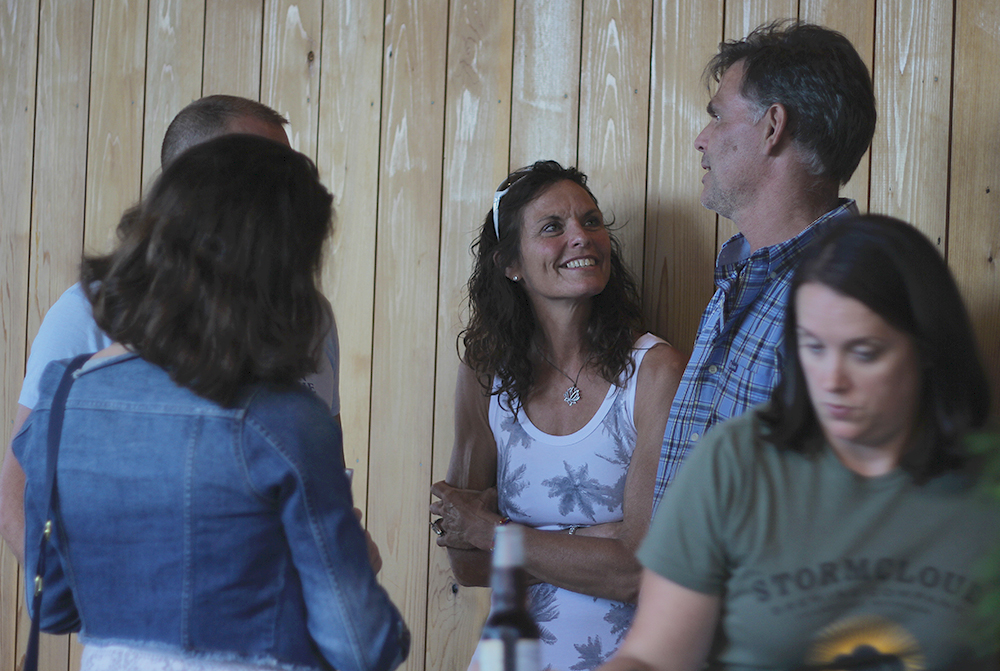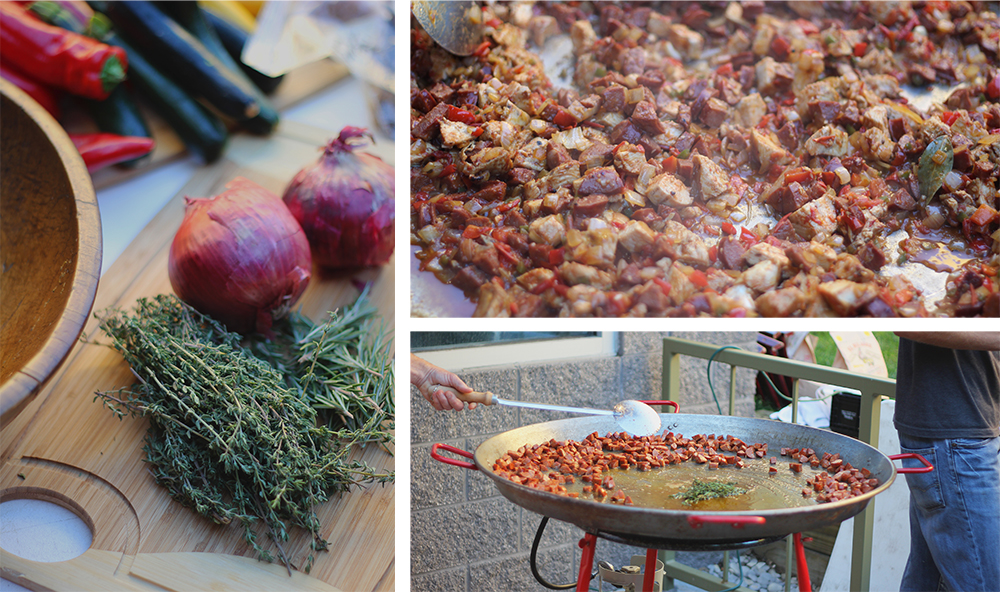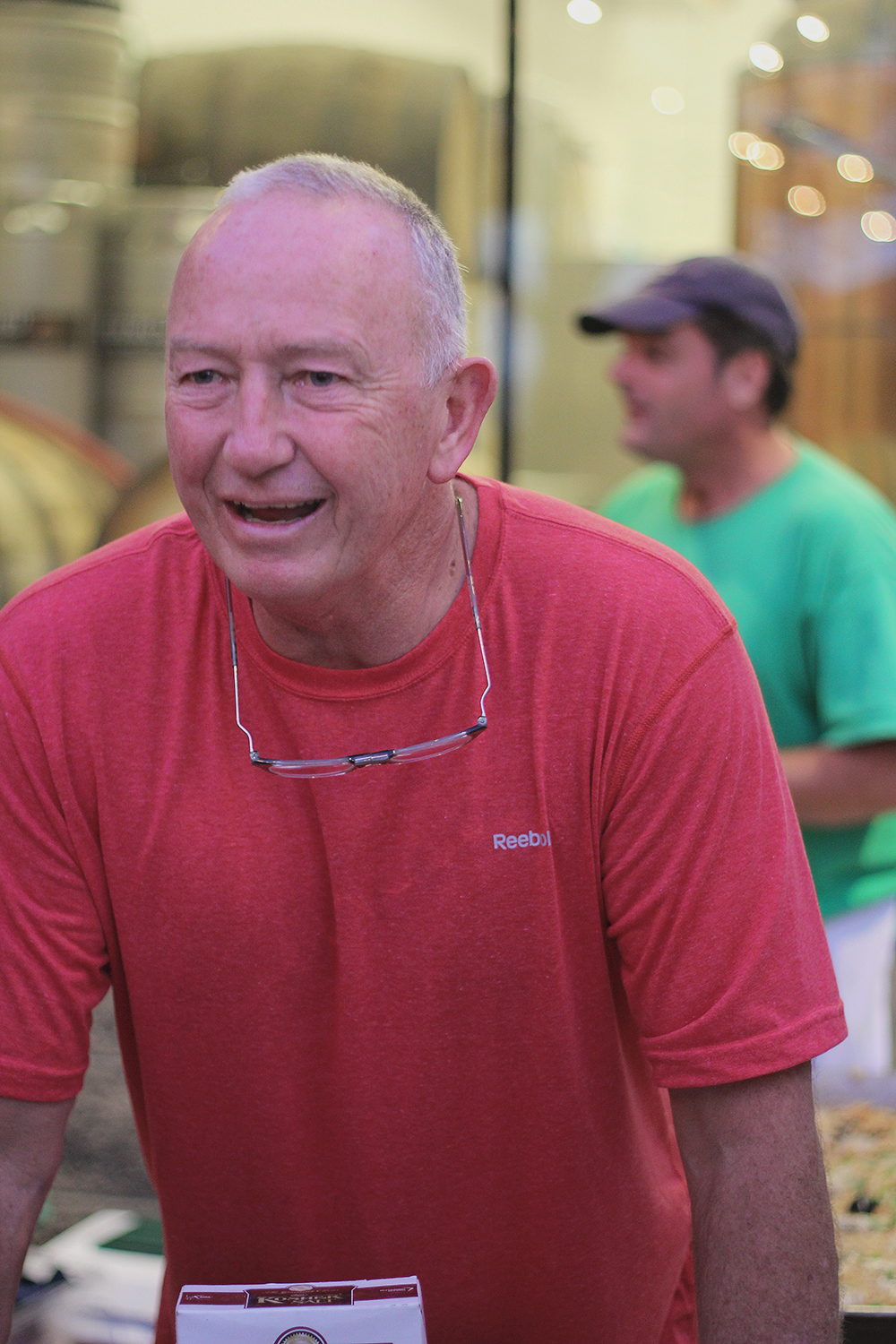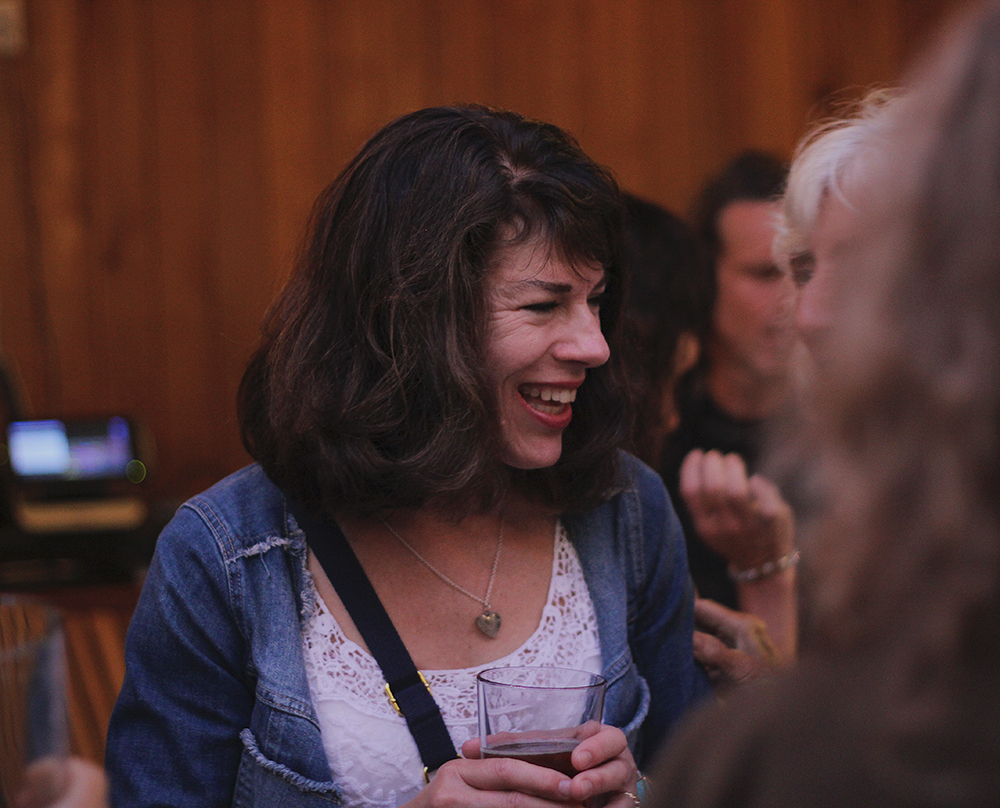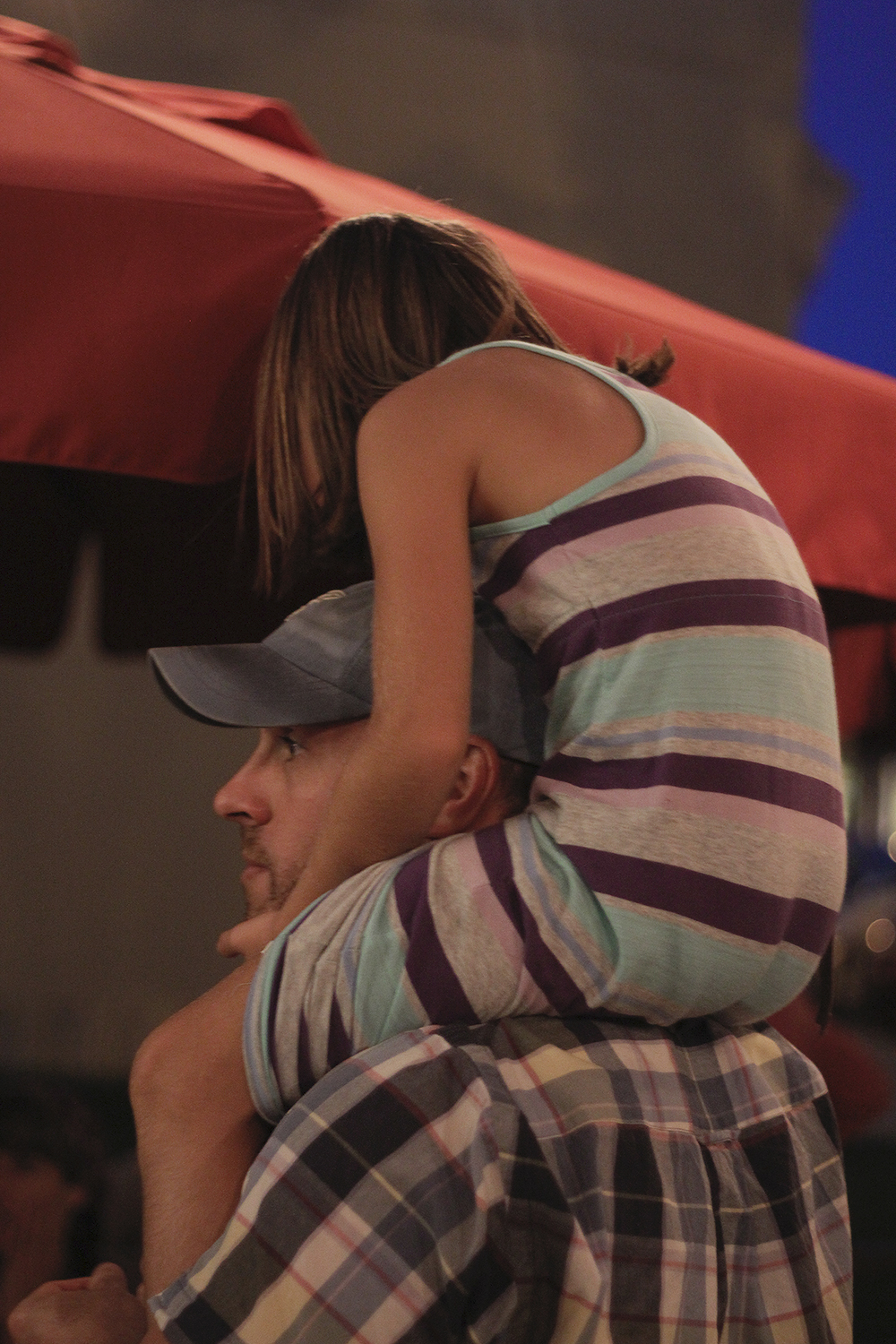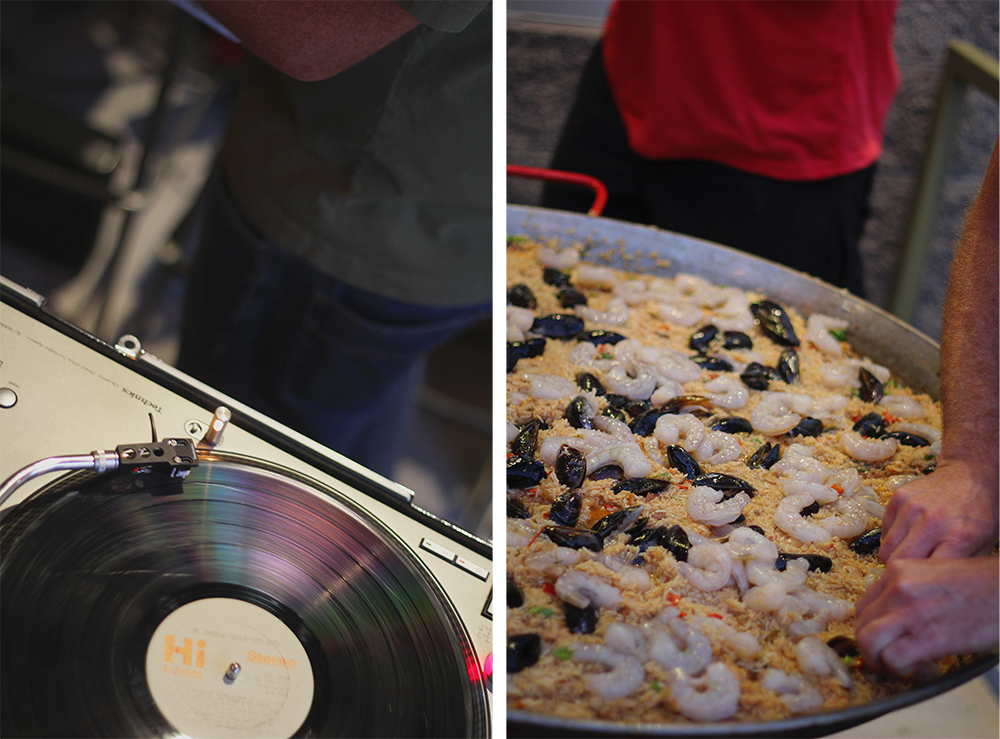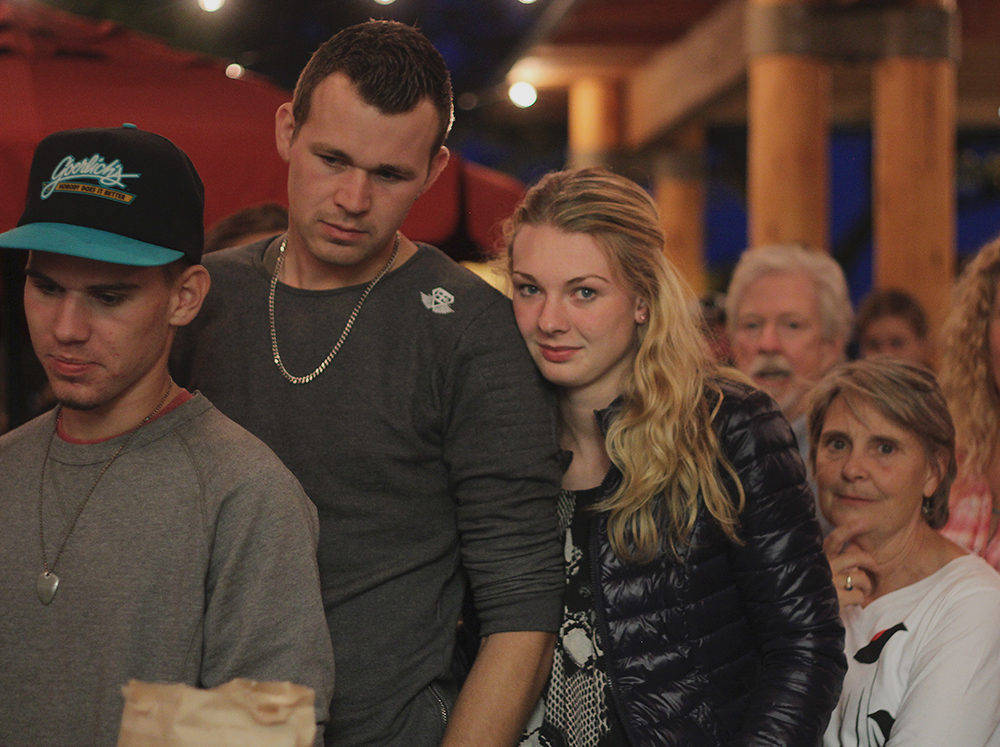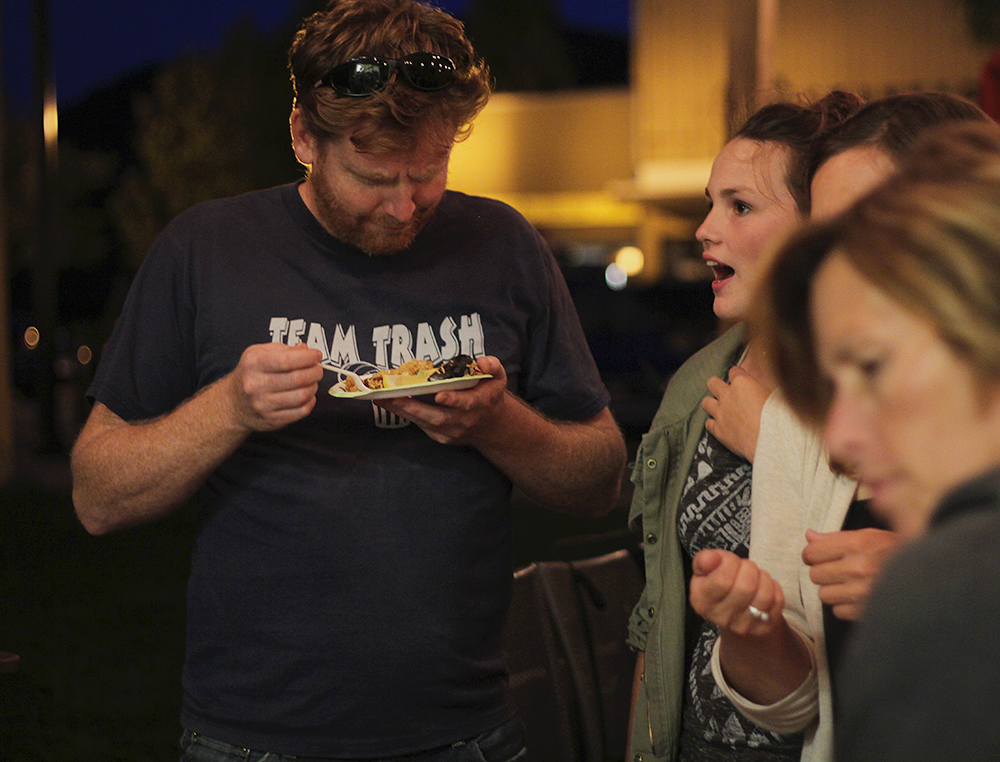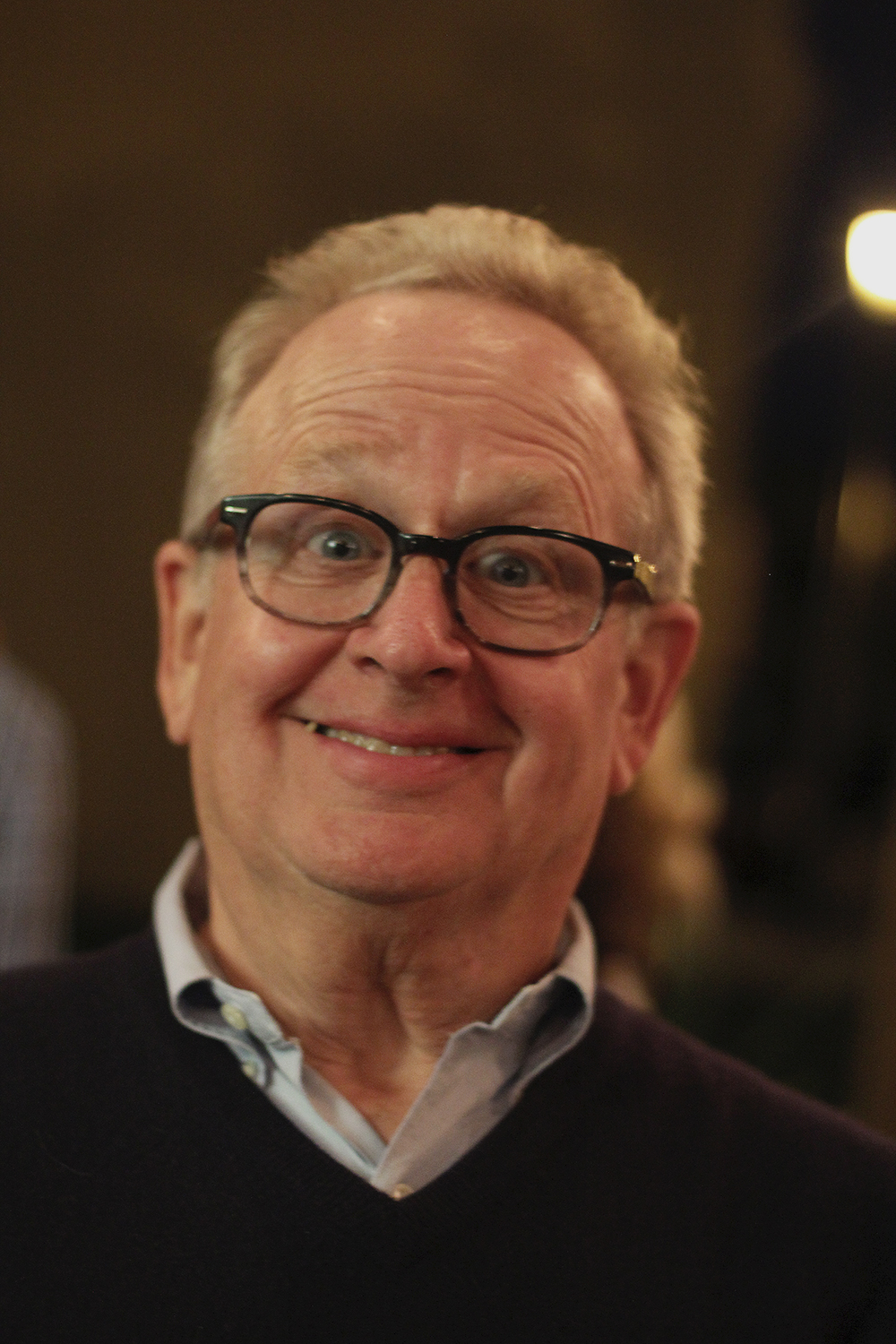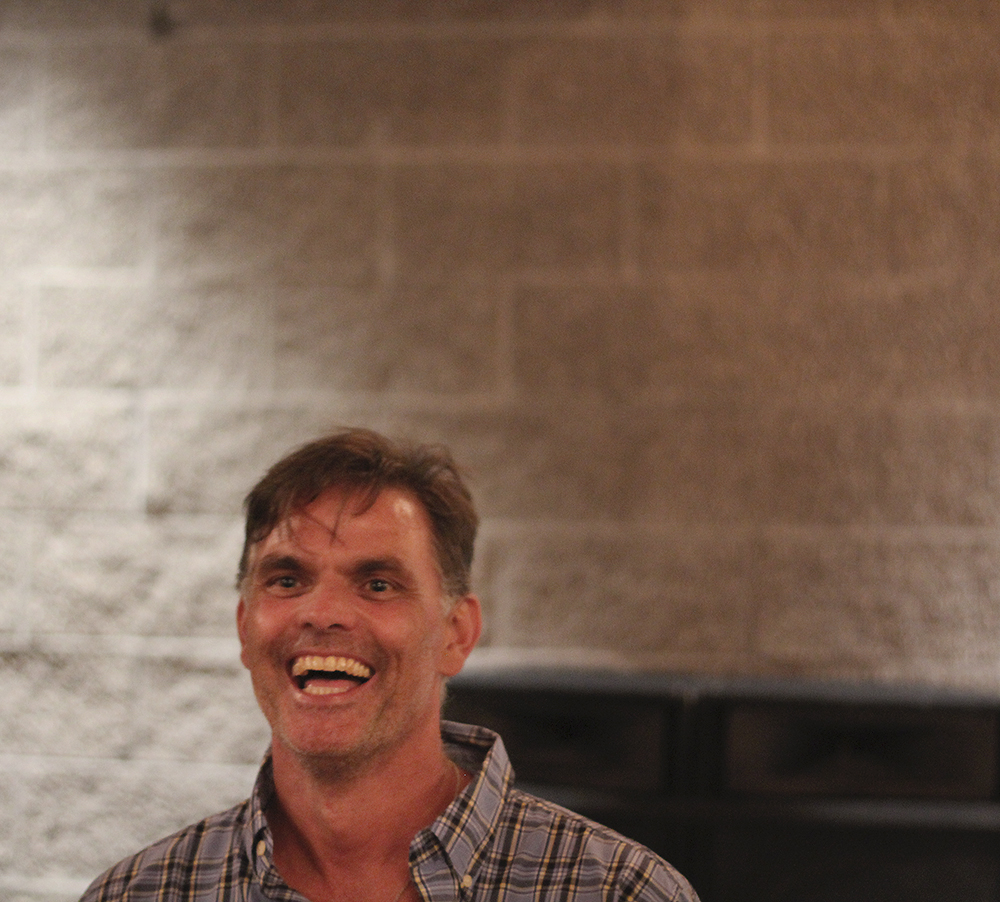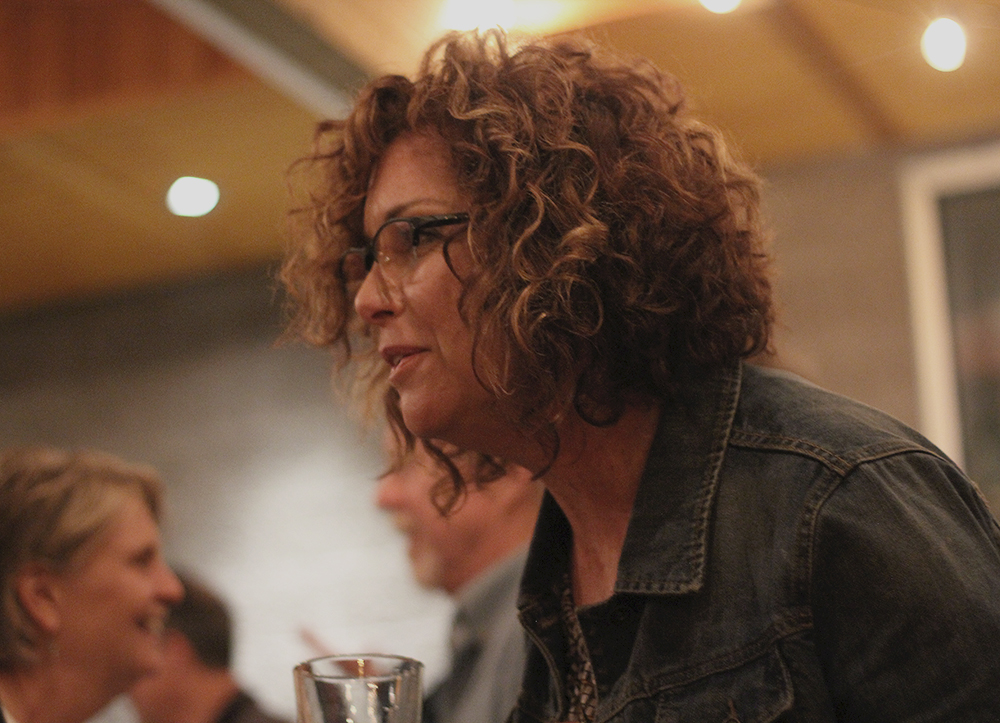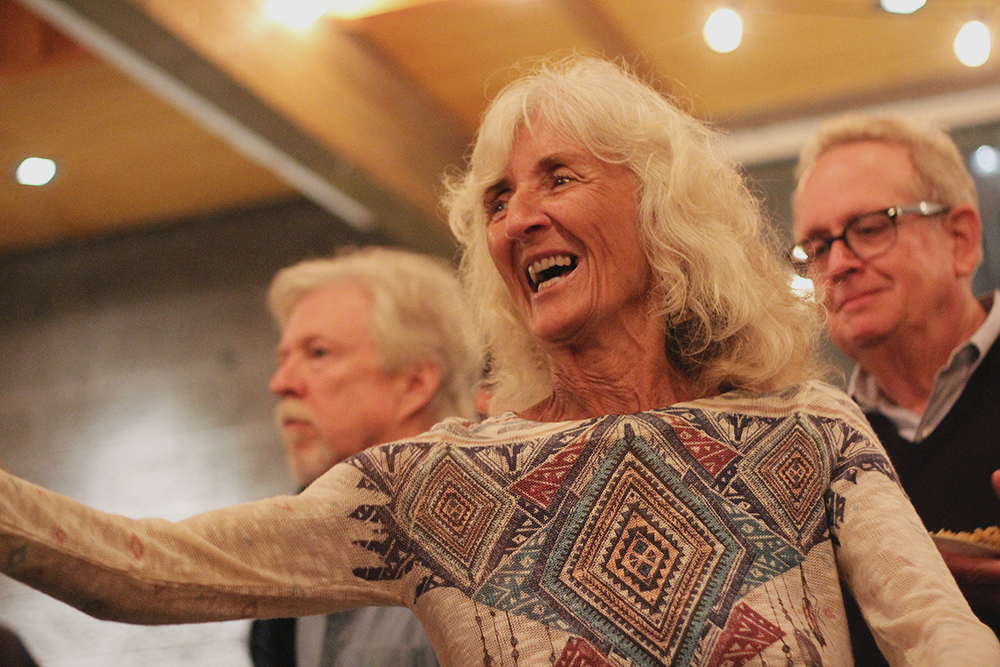 Look! Look! Look! I made a video! Wahoo! Watch it!